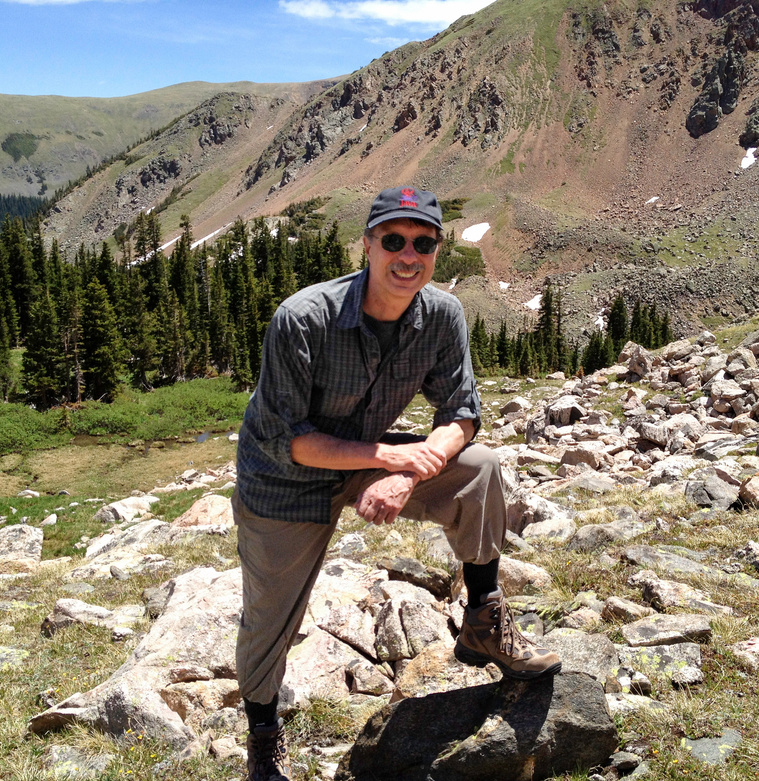 About Me
Colorado is my home and playground. I'm outdoors in the mountains just about every week, and photography is my way of sharing and celebrating nature's beauty.
I try to provide a unique perspective of what I see, capturing the simple beauty of the shapes, spaces, and textures around me.
My photographic background consists of a mixture of formal and informal studies. I've been heavily influenced by the black and white masters such as Ansel Adams and Minor White, as well as the countless hours I've spent in the darkroom for film photography.
I live in the Boulder, Colorado area with my spouse and muse Teri Hoyer, a pastel artist (Teri Hoyer Art Works). Our home is but a short drive to some of the most beautiful scenery in the world (including Rocky Mountain National Park).
My artwork has won numerous awards and has appeared in local and national juried art shows. And I'm especially honored that many have chosen to display my artwork in their homes and businesses.

My Gear
I currently use a Sony a7R III 42.4MP full-frame digital camera with either a Sony 35mm F2.8 full-frame prime lens, or a Sony 24-105mm F4 zoom lens.
For editing work, I use an Apple Mac Studio with a 27" LG UltraFine Monitor; for software I use Adobe Lightroom, Adobe Photoshop, and various filters from Topaz and DxO.
Prior to the Sony camera, I primarily used an Olympus OM-D E-M5 digital camera with various lenses (and some of my artwork utilizes this camera).
Limited Edition Prints
Available to acquire are limited edition prints for your collection. This page provides more details about these fine art prints.